If you've been eyeing the 2022 Hyundai Sonata but haven't taken the plunge due to monetary setbacks, we at Hyundai City are here to offer a solution. When you take part in a lease, you'll be able to obtain a factory-fresh vehicle like this midsize car for a temporary time frame while only contributing towards the depreciation instead of the overall cost. Continue reading to learn more!
Leasing
As previously stated, you will be granted a short-term contract when you lease the 2022 Sonata. During this time, you can experience everything that this model has to offer without making a full commitment! This is an ideal setup for folks who enjoy being at the forefront of the latest automotive advancements, as you won't have to pay to own or contribute large sums of money on a monthly basis. These arrangements typically last between two and four years, so you can effortlessly transition into another Hyundai vehicle while being able to update your terms. However, if you would like to keep this sedan, you can pay off the residual amount for full ownership.
Performance
If you're ready to revive your love for driving, the 2022 Hyundai Sonata is poised to make that happen! Starting you off strong is a standard 2.5L 4-cylinder engine, which belts out 191 horsepower and 181 lb.-ft. of torque. For a little extra oomph when taking off, the optional 1.6L turbo 4-cylinder powertrain makes that happen with 180 horsepower and a boosted 195 lb.-ft. of torque. However, for folks who crave a rush of adrenaline with every tap of the accelerator, there is the available 2.5L turbocharged 4-cylinder system. This fine piece of machinery takes things to the next level with 290 horsepower and 311 lb.-ft. of torque. Regardless of which you choose, you'll have an 8-speed automatic transmission for a smooth accelerator rate. You can also rely on Drive Mode Select to tailor your dynamics to the conditions you encounter.
Safety
To back up all of this power, the Hyundai Sonata has a bevy of driver-assist innovations implemented within its system. To help you stay on top of your game, features like Driver Attention Warning1, Lane Keeping Assist2, and Forward Collision-Avoidance Assist with Pedestrian Detection3 are all standard and work to help you stay clear of possible impacts. Blind-Spot Collison-Avoidance Assist4 is available, which provides a notification in the event you are too close to another motorist to safely switch paths. And if you could use help when cruising along freeways, Highway Driving Assist5 is optional to help you stay centered and at an appropriate distance from the vehicle in front of you. This feature also helps you stay cruising at the right speeds by automatically setting your pace based on GPS and highway data.
Does a 2022 Hyundai Sonata lease in Burlington, NJ, sound like the deal for you? Find out today by meeting with the team from Hyundai City! We look forward to getting the keys in your possession.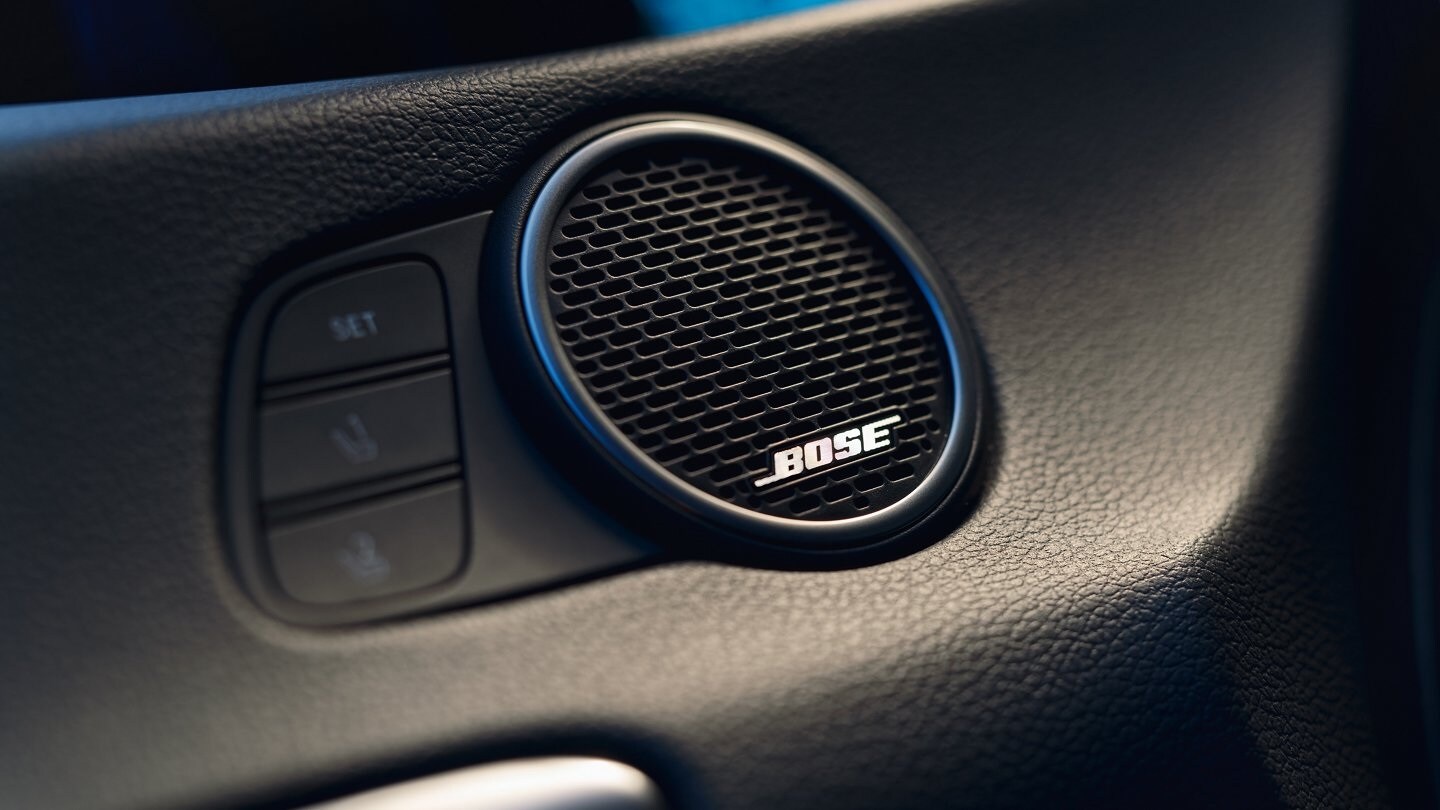 Hours
Monday

9:00 AM - 8:00 PM

Tuesday

9:00 AM - 8:00 PM

Wednesday

9:00 AM - 8:00 PM

Thursday

9:00 AM - 8:00 PM

Friday

9:00 AM - 8:00 PM

Saturday

9:00 AM - 6:00 PM

Sunday

Closed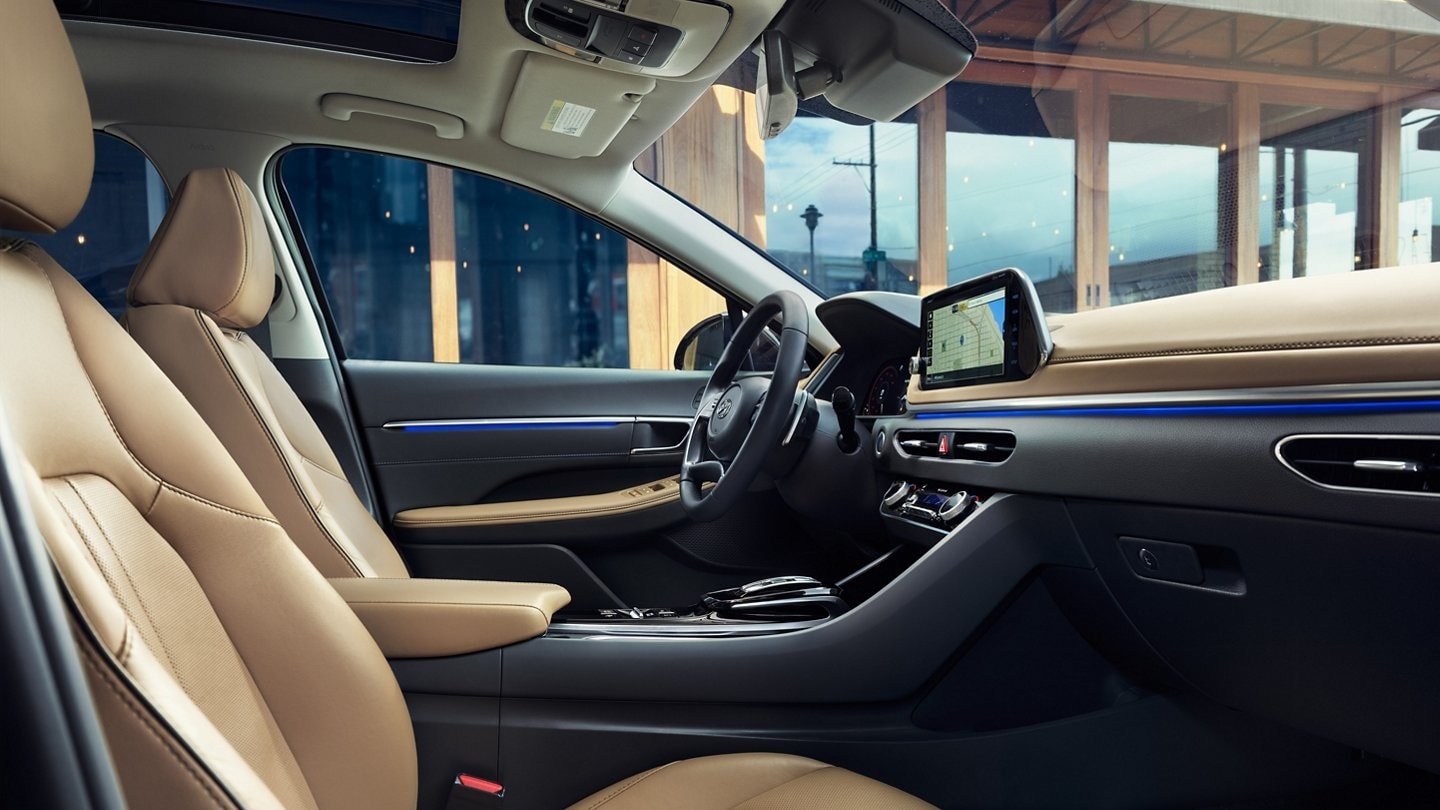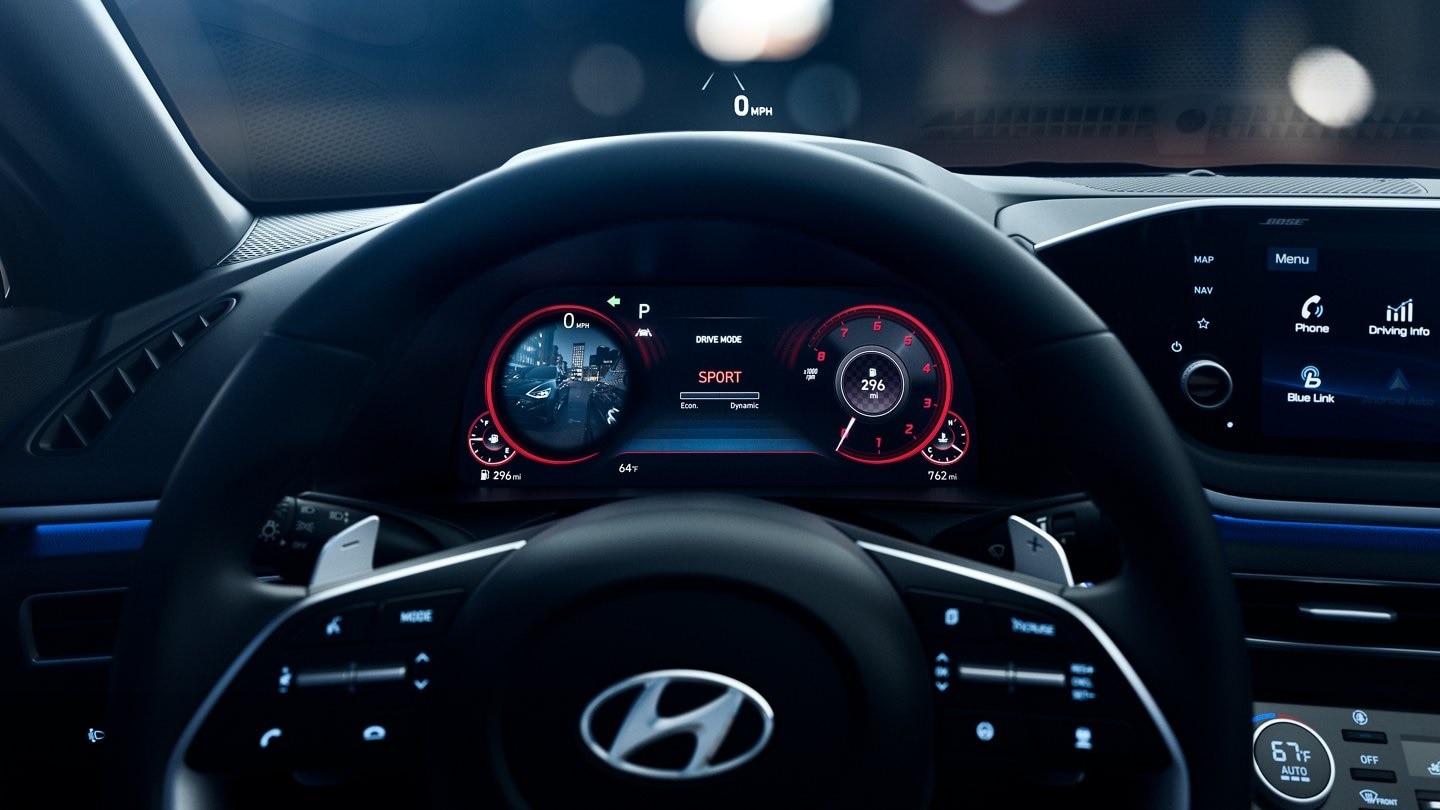 Make an Inquiry
1. Driver Attention Warning (DAW) is only a warning to inform the driver of a potential lack of driver attention or drowsiness. It does not detect and provide an alert in every situation. It is the driver's responsibility to remain alert at all times. See Owner's Manual for further details and limitations.
2. Lane Keeping Assist (LKA) will not work under all circumstances. It functions when it is able to detect painted lane markings. It cannot function if the lane markings cannot be seen clearly, if the lines are faded, or during dusk without headlights on, with snow, rain, sleet, dust, leaves or standing water on road, sudden changes in brightness such as shadows, tunnel exits/entrances, low sunlight angle causing reflections, multiple lane markings or criss-crossed lines, tar crack sealer and cracked or broken road surfaces. It also may not function on very rough roads, when walls, curbs or concrete barriers are close by, or if following another car too closely. Since it "sees" the lane markings using a camera in the upper windshield area, it is imperative this area be clear and free of blockage such as stickers, dirt, snow, tinting material, markings and labels. Avoid putting objects on the dashboard that may reflect light or images onto the system camera area. Lane Keeping Assist is not a substitute for safe driving practices, but is a supplemental assist only. The driver is responsible for always maintaining command and control of the vehicle and must keep hands on the wheel at all times. See Owner's Manual for further details and limitations.
3. The Forward Collision-Avoidance Assist with Pedestrian Detection (FCA-Ped) is intended to be a supplement to safe driving practices. The system is not designed to detect certain stationary objects such as trees or poles, and may not detect all vehicles or pedestrians under certain conditions. The system is a driver assistance system and is not a substitute for safe driving. The driver is responsible for being attentive and maintaining control of the vehicle, and should not wait for the system's alerts before braking as there may not be sufficient time to brake safely. See Owner's Manual for further details and limitations.
4. Blind-Spot Collision-Avoidance Assist (BCA) assists the driver by warning of other cars in the blind spot region. It senses the rear side territory of the vehicle when it is traveling over 20 mph. There are limitations to the function, range, detection and clarity of the system. It will not detect all vehicles or objects in the blind spot. Its operation depends on the size, distance, angle and relative speed difference between your car and other cars. BCA may not operate if sensors are obscured in any way. Do not rely exclusively on BCA. BCA is a supplemental system and the driver must still be attentive and exercise caution when driving. It is important to always signal, look over your shoulder and through your mirrors before changing lanes. It is the driver's responsibility to be aware of the surroundings and ensure it is clear before changing lanes or directions. See Owner's Manual for further details and limitations.
5. Highway Driving Assist (HDA), when used in conjunction with Lane Following Assist and Smart Cruise Control, is for highway use only and can help keep the vehicle centered in its lane while maintaining a safe distance from the vehicle ahead only when the lane markings are clearly visible on the road and should not be used in poor weather, heavy or varying traffic, or on winding or slippery roads. HDA will not work under all circumstances and will not prevent loss of control. Driver remains responsible to slow or stop the vehicle to avoid a collision. See Owner's Manual for further details and limitations.