The Hyundai Tucson has been a beloved compact SUV over the years, partially due to its efficiency and verve. There's much more to this ride than a vivacious engine block, which is made evident with the 2021 iteration that has made its way to Hyundai City. If you're ready to see what this vehicle can do for you, visit
our location
at your earliest convenience.
Interior
When you enter the cabin of the 2021 Tucson, prepare yourself to be amazed at everything provided. Available leather seating will immediately amplify your time on Roosevelt Boulevard. Heating and ventilation for the front row are also handy features, as you and your copilot can turn your seats to your exact temperature preferences. When you need to store important belongings, the Tucson has you covered with a dual-level cargo floor to keep everything away from peeping eyes. Hauling larger items has been made simple too, thanks to an easily foldable rear row, which reveals 61.9 cubic ft. of cargo volume1. Then, if you accidentally take a wrong turn, the available navigation system2 will bring you to where you need to be. 
Performance
The
2021 Hyundai Tucson
is prepared to take you to your ideal destination with pure excitement. The standard 2.0L inline 4-cylinder engine spews out 161 horsepower and 150 lb.-ft. of torque, which is ideal for the everyday adventurer. That's because this vessel offers up an estimated 23/28/25 MPG city/hwy/combined
3
fuel economy rating when you stick with standard FWD. If you enjoy putting the pedal to the metal, choose the available 2.4L inline 4-cylinder system that boosts you up to 181 horsepower and 175 lb.-ft. of torque. AWD is optional on the Tucson, so powering through slick surfaces can be done with ease. Lastly, this model also has a 2,000-lb. towing capacity
4
, so we highly encourage you to utilize it on your next weekend getaway!
Safety
The Hyundai Tucson is an SUV that you can count on when it comes to safety as well. Available Blind-Spot Collision Warning5 acts as a second pair of eyes that detect nearby vehicles when you are looking to change lanes. If a driver is too close, this technology will provide you with an alert to stay in your path until it's safe to move over. Lane Keeping Assist6 is a handy tool when you're cruising on busy streets as it is able to sense if you are unintentionally drifting off course. If you do not make the correct maneuver, you will be gently centered. In the event a collision does occur, you'll be cushioned by a collection of airbags7 strategically placed throughout the cabin. 
Have we caught your attention with the 2021 Hyundai Tucson for sale in Burlington, NJ? We thought so! Come to Hyundai City to discuss a test drive with our
sales team
. We look forward to doing business with you.
Can the 2021 Hyundai Tucson Tow?
When properly equipped, the 2021 Hyundai Tucson has a 2,000-lb. maximum towing capacity.
Hours
Monday

9:00 AM - 8:00 PM

Tuesday

9:00 AM - 8:00 PM

Wednesday

9:00 AM - 8:00 PM

Thursday

9:00 AM - 8:00 PM

Friday

9:00 AM - 8:00 PM

Saturday

9:00 AM - 6:00 PM

Sunday

Closed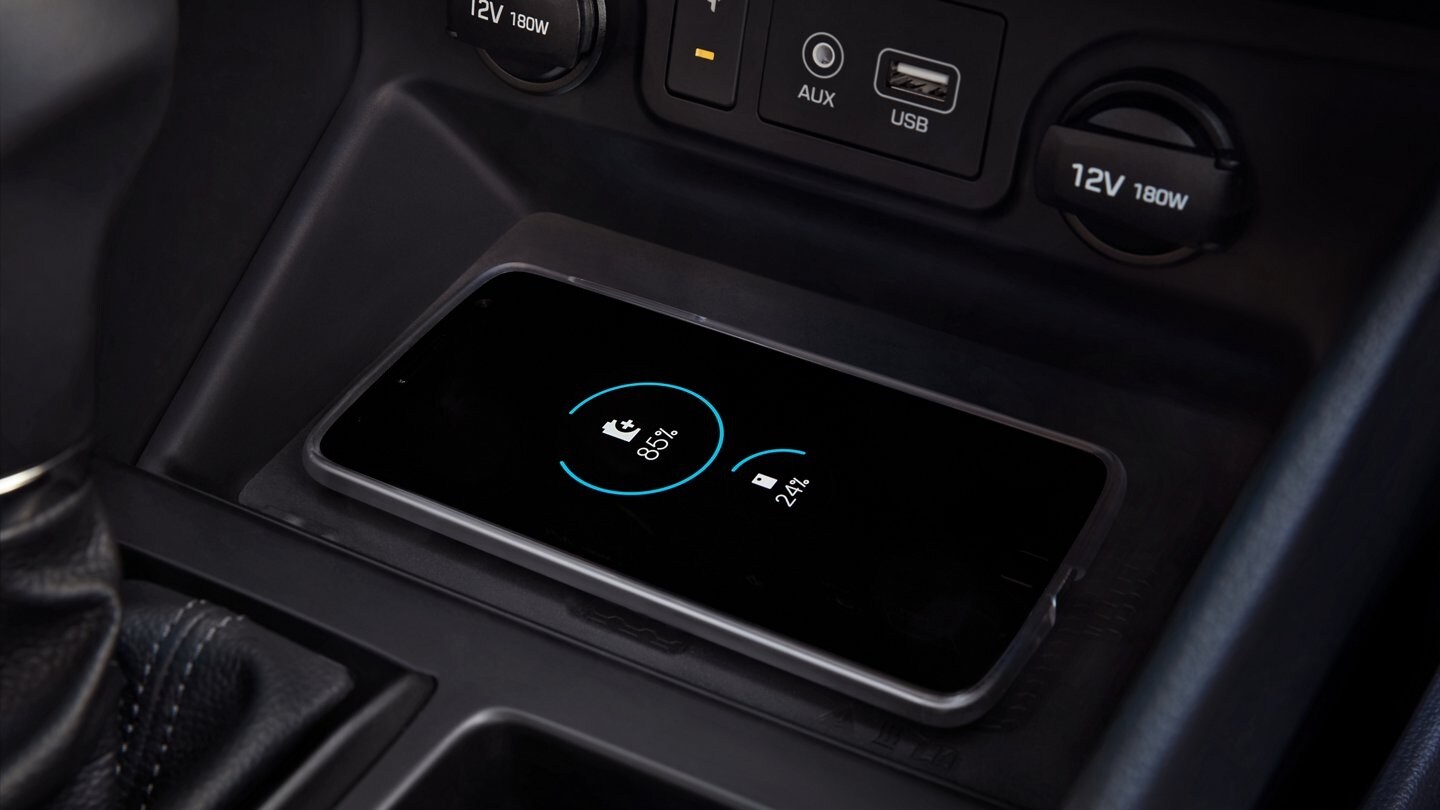 Make an Inquiry
1.  Sizes may vary.
2. The LCD screen of the navigation/backup screen, DVD player screen and High Intensity Discharge (HID) lamps may contain mercury vapor. Mercury is toxic and state laws regulate the disposal of items containing mercury. Do not remove or dispose of these components yourself. Your Hyundai dealer must perform service, removal, or disposal of the components.
3. EPA estimates for comparison. Your actual mileage will vary with options, driving conditions, driving habits, and vehicle's condition. Some accessories are not available on some models. While the information contained in this website was correct at time of publishing, specifications and equipment can change. Hyundai reserves the right to change product specifications and equipment at any time without incurring obligations. Some vehicles are shown with optional equipment. Specifications apply to U.S. vehicles only. Please contact your Hyundai dealer for current vehicle specifications.
4. See the towing guide in the Owner's Manual for proper use.
5. Blind-Spot Collision Warning helps the driver by warning of other cars in the blind spot region and can apply braking to help prevent an unsafe lane change. It senses the rear side territory of the vehicle when it is traveling over 20 mph. There are limitations to the function, range, detection and clarity of the system. It will not detect all vehicles or objects in the blind spot. Its operation depends on the size, distance, angle and relative speed difference between your car and other cars. BCA may not operate if sensors are obscured in any way. Do not rely exclusively on BCA. BCA is a supplemental system and the driver must still be attentive and exercise caution when driving. It is important to always signal, look over your shoulder and through your mirrors before changing lanes. It is the driver's responsibility to be aware of the surroundings and ensure it is clear before changing lanes or directions. See Owner's Manual for further details and limitations. 
6. Lane Keeping Assist (LKA) will not work under all circumstances. It functions when it is able to detect painted lane markings. It cannot function if the lane markings cannot be seen clearly, if the lines are faded, or during dusk without headlights on, with snow, rain, sleet, dust, leaves or standing water on road, sudden changes in brightness such as shadows, tunnel exits/entrances, low sunlight angle causing reflections, multiple lane markings or criss-crossed lines, tar crack sealer and cracked or broken road surfaces. It also may not function on very rough roads, when walls, curbs or concrete barriers are close by, or if following another car too closely. Since it "sees" the lane markings using a camera in the upper windshield area, it is imperative this area be clear and free of blockage such as stickers, dirt, snow, tinting material, markings and labels. Avoid putting objects on the dashboard that may reflect light or images onto the system camera area. Lane Keeping Assist is not a substitute for safe driving practices, but is a supplemental assist only. The driver is responsible for always maintaining command and control of the vehicle and must keep hands on the wheel at all times. See Owner's Manual for further details and limitations.
7. The Supplemental Restraint System (SRS) is designed to work with the three-point seatbelt system. The SRS deploys in certain frontal and/or side-impact conditions where significant injury is likely. The SRS is not a substitute for seatbelts, which should be worn at all times. Children under the age of 13 should be restrained securely in the rear seat. NEVER place a rear-facing child seat in the front seat of a vehicle that has a passenger-side airbag.