2020 Hyundai Palisade
Standard 291 horsepower
31.4 inches of third-row legroom
86.4 cubic ft. of maximum storage
Optional ventilated rear seats
Standard Driver Attention Warning
2020 Nissan Pathfinder
Standard 284 horsepower
19.8 inches of third-row legroom
79.5 cubic ft. of maximum storage
Not offered
Not offered
If you've recently caught sight of the 2020 Hyundai Palisade when traveling to work, then you might be considering making one your very own. Given that it offers a wealth of amenities within a spacious cabin, we can't say that we're too surprised! To help you feel even more confident in your decision, Hyundai City has compiled this comparison of the Palisade and the 2020 Nissan Pathfinder to demonstrate what makes this Hyundai so exceptional.
Performance
First, let's determine whether the 2020 Palisade or the Nissan Pathfinder has more to offer in the way of performance. With the midsize SUV from Hyundai, you'll enjoy the muscular capabilities of a standard 3.8L V6 powertrain across the board. When pushed to its limits, this machinery manages to deliver a staggering 291 horsepower and 262 lb.-ft. of torque, ensuring that you're prepared for just about any challenge that comes your way. Meanwhile, if you were to choose the Pathfinder, you might not have the same experience driving along Route 130, as its slightly smaller 3.5L V6 engine only produces 284 horsepower and 259 lb.-ft. of torque. As a result, you might have a hard time keeping up with those in the Palisade.
Cabin Space
When it's time to load up the family for the next road trip, you'll notice a substantial difference in the amount of space at your disposal in the 2020 Hyundai Palisade compared to the 2020 Nissan Pathfinder. Right off the bat, the former gains an edge by offering seating for up to eight passengers, whereas the latter can only fit seven. The story doesn't improve much for the Nissan from here, as you'll find just 42.2, 41.7, and a truly underwhelming 19.8 inches of legroom in the first, second, and third row, respectively. Meanwhile, the Palisade has been built for comfort, as evidenced by its 44.1, 42.4, and 31.4 inches of leg space for these areas. For good measure, this Hyundai also offers more cargo room with 86.4 cubic ft. of maximum space to the Pathfinder's 79.5 cubic ft. of storage1.
Comfort & Technology
There's much more awaiting you in the Hyundai Palisade than simply ample passenger and cargo space. For instance, in order to satisfy your whole crew, both the front and rear seats can be enhanced with heating and ventilating functions. Although the Nissan Pathfinder offers these accommodations for the front-row chairs, the same can't be said for the back, which lacks any type of in-seat cooling capability. Even when we change gears and add technology into the mix, the Hyundai still comes out ahead with its available 10.25-inch touchscreen and Driver Attention Alert2. Unfortunately for Nissan fans, the Pathfinder lacks both of these upgrades, meaning you might not enjoy the drive as much as those at the helm of the model from Hyundai.
We hope that this comparison of the 2020 Hyundai Palisade vs 2020 Nissan Pathfinder in Burlington, NJ, has convinced you that the Palisade is the better choice. If you'd like to put our word to the test, come and take this SUV for a spin at Hyundai City, located at 4395 Route 130 S in Burlington, NJ!
1. Cargo and load capacity limited by weight and distribution. Always secure all cargo. Heavy loading of the vehicle with cargo, especially on the roof, will affect the handling and stability of the vehicle.
2. It is the driver's responsibility to remain alert at all times. Driver Attention Warning is only a warning to inform the driver of a potential lack of driver attention or drowsiness. It does not detect and provide an alert in every situation.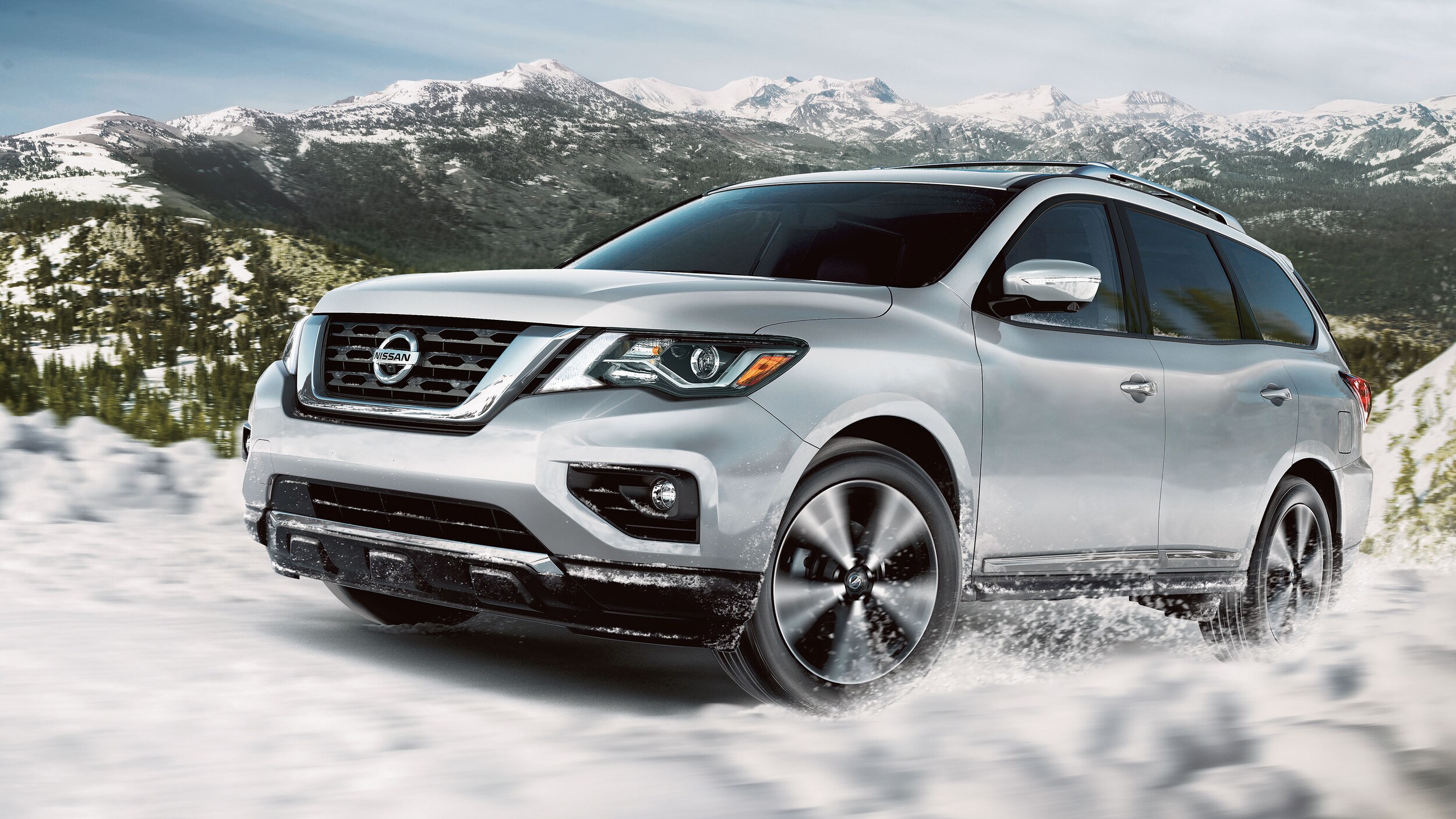 Hours
Monday

9:00 AM - 7:00 PM

Tuesday

9:00 AM - 7:00 PM

Wednesday

9:00 AM - 7:00 PM

Thursday

9:00 AM - 7:00 PM

Friday

9:00 AM - 7:00 PM

Saturday

9:00 AM - 6:00 PM

Sunday

Closed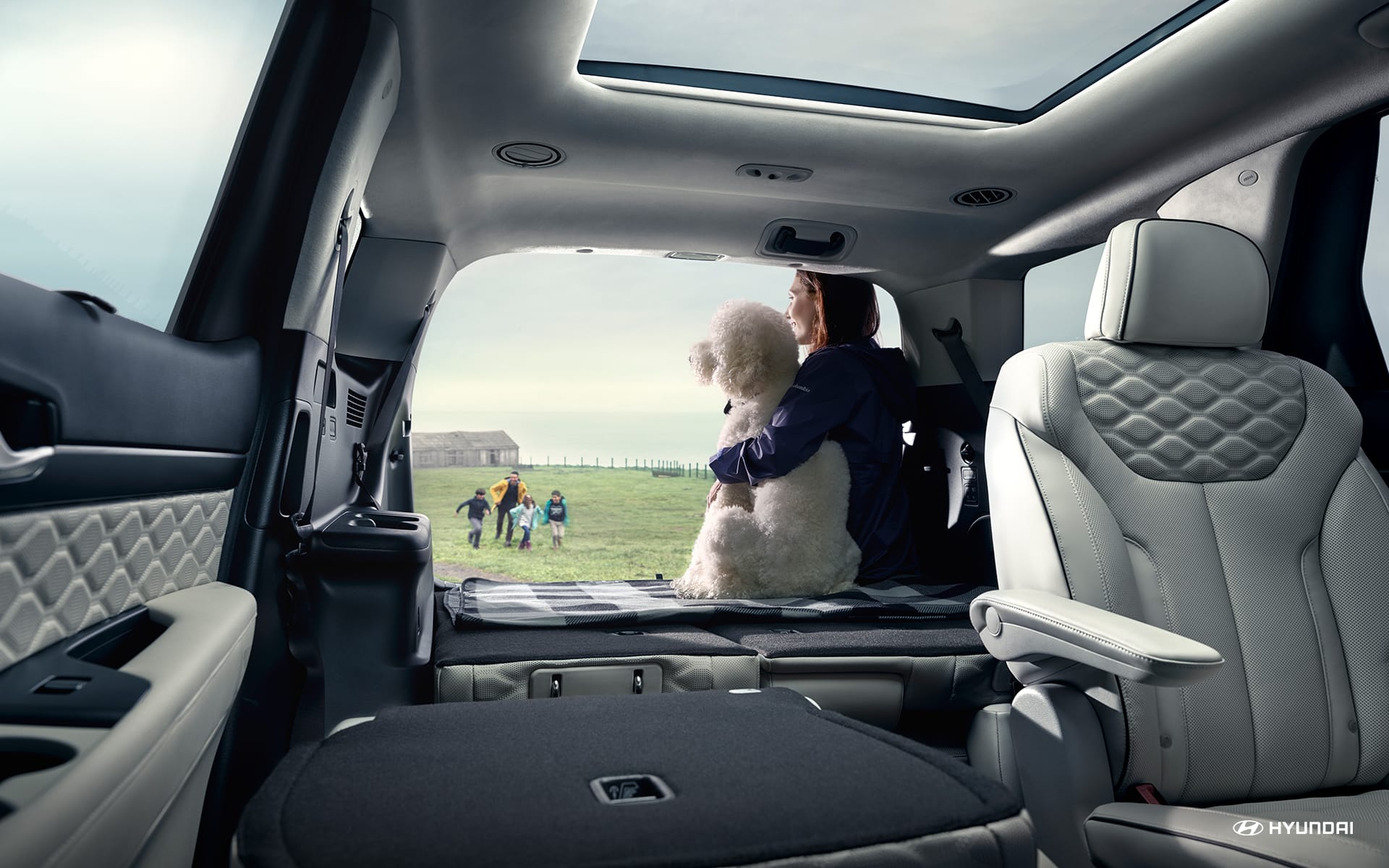 Make an Inquiry